Meat Man & Mr. Bones Go Limbic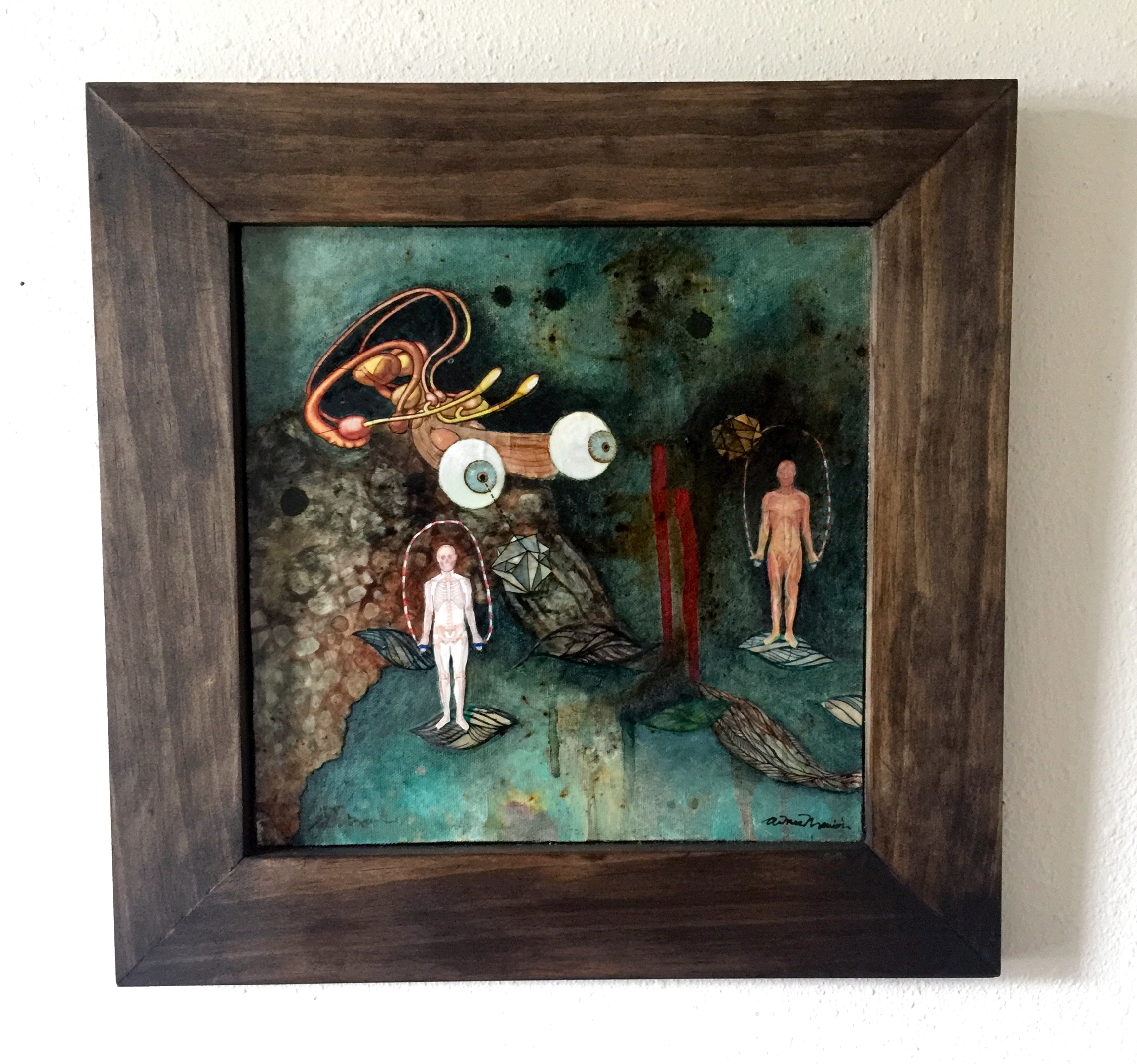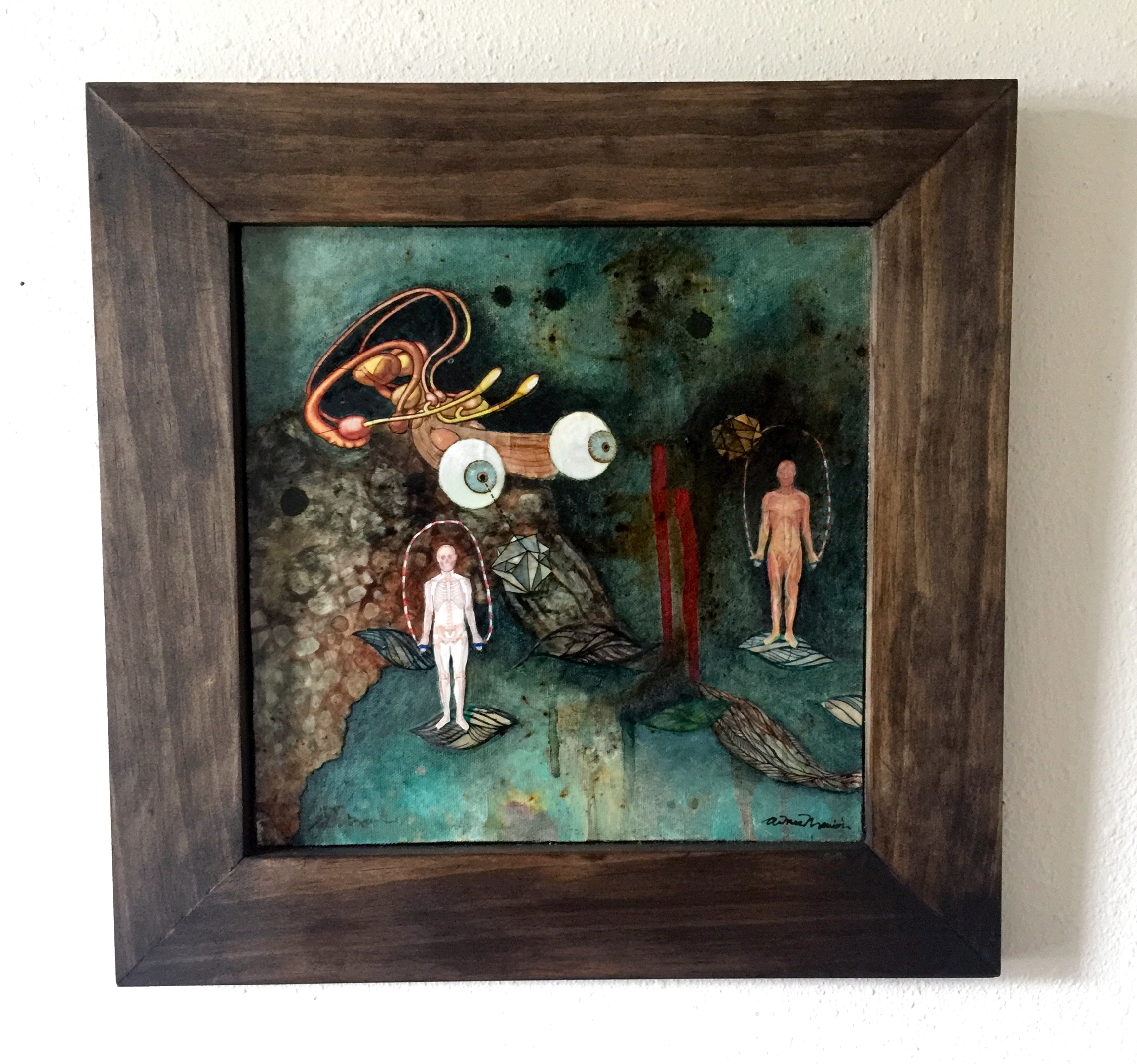 Meat Man & Mr. Bones Go Limbic
This surreal landscape is part of a 2016 body of work exploring the limbic system through the adventures of Meat Man. Mr. Bones joins in the jump-roping fun in this playfully bizarre scene.
12 x 12" - 14 x 14 x 1/2" framed
Mixed media on canvas. Pine frame.
Wired to hang.